Nowadays, it seems like everyone has been a part of the hair weave wave. It is evident that weaves are more mainstream and accepted versus 10-15 years ago. The sudden popularity of black women's hairstyles and black women being more vocal about their weaves is due to a large amount of exposure from celebrities. There's a huge trend of hairstyles for black women in 2020. Celebrities and everyday girls alike have been obsessed with weaves the past few years and we do not see the trend fading anytime soon. There's no better way to protect your hair and even change up a hairstyle than rocking a weave. Need some inspiration? No worries keep reading The Top 20 Weave Hairstyles For Women In 2020.
Waist Length Box Braids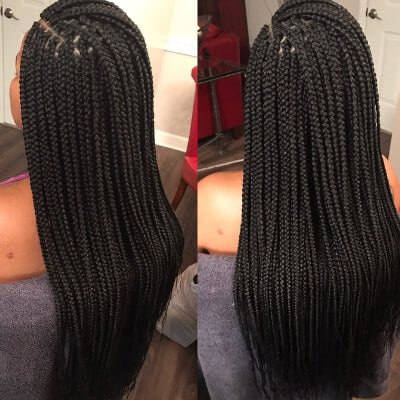 Box braids have to be in the top tier of hairstyles for black women, and it's no surprise! Box braids are extremely stylish and can be easily maintained with so many styling options. It's not uncommon to see waist-length box braids on red carpets and the street. There's something about waist-length box braids that offers flexibility and an eye-catching style. This had to be mentioned as the main black hairstyle of 2020.
Shoulder Length Beach Waves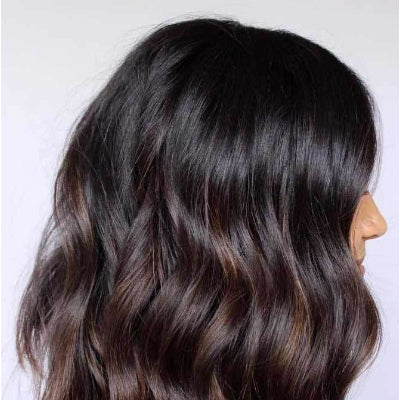 Shoulder length beach waves are the perfect way to spice up a new haircut for black women. Many of these styles can be adapted for shoulder length hair. Meaning when you want to cut inches off of your bundles, shoulder-length beach waves is a great short weave hairstyle for black women.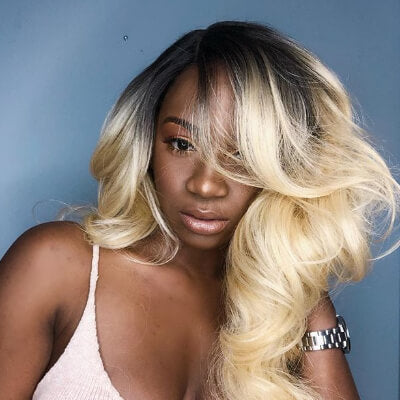 Ombre colors are in and add a pop of color and warmth. Golden ombre weave has been one of the best hairstyles for black women in 2020.
Corkscrew Curls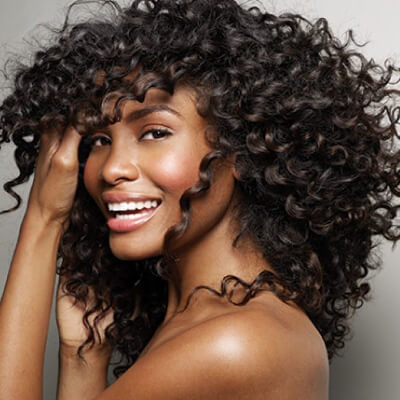 Heavily textured styles have been another go-to black hairstyle in 2020. There's something about the unkept, kept look. This hairstyle is for any black woman who loves tight curls with a lot of volume and length without the heaviness of some styles. You can never go wrong with these curls!
Long Black Weave, 20 Inches & Longer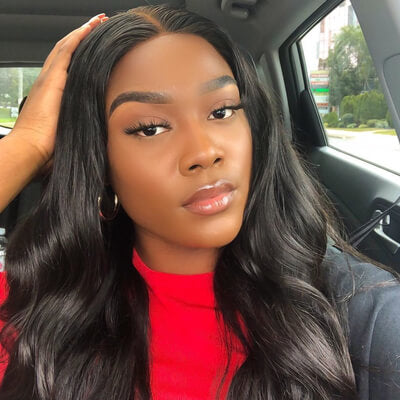 There's something about a dark, glamorous, sultry black weave. Long black weave has to be one of the most complimentary black women hairstyles for black women due to their complexion. You can style this hair with a middle or side part. Style bone straight, with beach waves, or even waves turn something ordinary into something extremely extraordinary!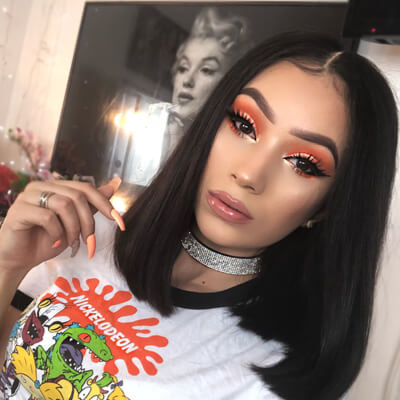 Bobs are known for their slimming effects. The angle of the bob will draw the eye down and elongates the face creating the slimming effect. Bods are also great because they are considered short weave hairstyles for black women, but they offer some length and weight.
Side Part Weave With Volume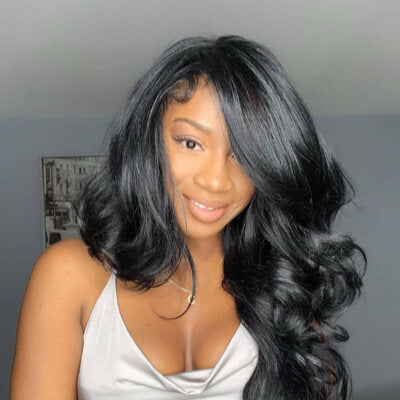 You can never go wrong with a voluptuous hair weave. Side parts are seen as a softer part versus the middle part. To create these curls you will need a round brush or a large barreled curling iron. The side balances the volume created from the curls and offers a face frame that softens the look.
Pixie Cut
Pixie cut weaves are timeless and have stood the test of time. Next year we are sure this will be one of the 2021 black women hairstyles. Pixie cut shows that weaves can look discreet and natural. This style is for the woman who doesn't want to fuss over her hair too much. Layering and bang face-framing works for everyone.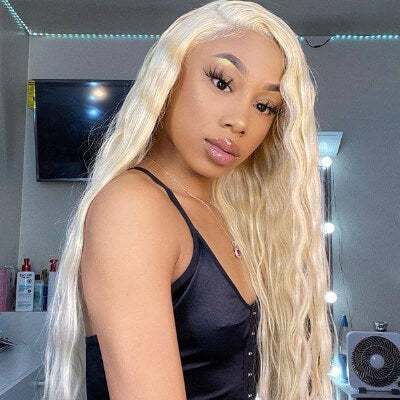 They do say blondes have more fun! Blonde allows your complexion to look bright and youthful. There are many variations of blonde you'll be sure to find the best shade for you. Blonde weave us a staple black girl hairstyle.
U-Part Weave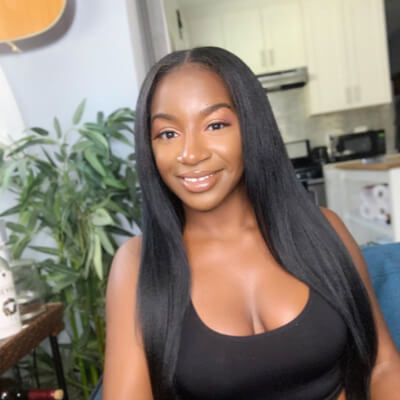 U-Part weaves offer a protective style while allowing the ability to offer a protective style. Having your natural hair left out on the top of your head allows flexibility for styling and parting your hair.
Straight Sleek Weave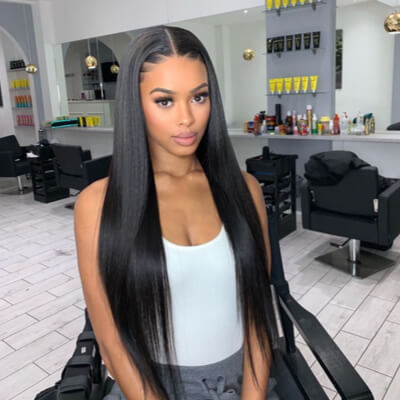 This look is easy to maintain and extremely chic and clean. This style is known to be sleek and smooth with great movement. You can never go wrong with a straight sleek weave, it fits everyone, no matter the height, complexion, or face shape.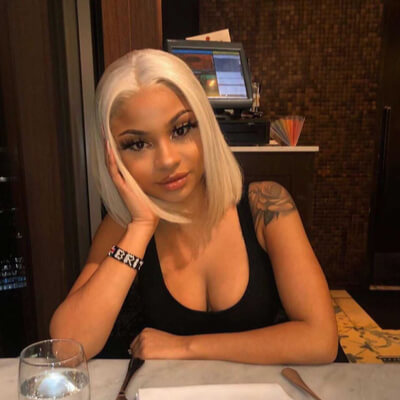 Going darker from lighter is not easy to do, but it requires many steps and many chemicals. When using a blonde weave you can get the results without having to cause damage to your hair. Darker tones that lighten gradually to a honey blonde offers the sun-kissed look that looks ever so flawless on black women.
Classic Bob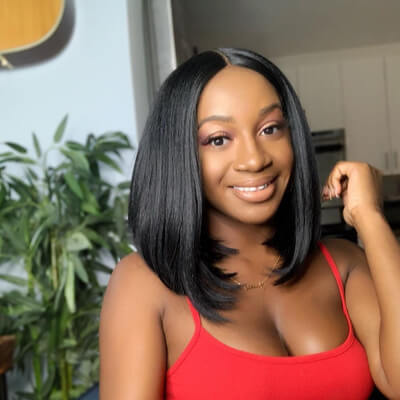 A classic bob is the best example of a black girl weave hairstyle that looks great on every black woman. Having your stylist add layers allows the cut to look modern and fresh. The fullness of the bob can depend on how stacked and layered you would like the bob. A classic bob will be sure to make the 2021 list of black women's hairstyles.
Curly Pixie
Soft tapering at the temples with deliberate sideburns and large curls at the top of your crown offers a hairstyle that offers character unlike any other hairstyle listed above. Add a few finger waves and this style is a major go-to.
Medium Length Black Curly Weave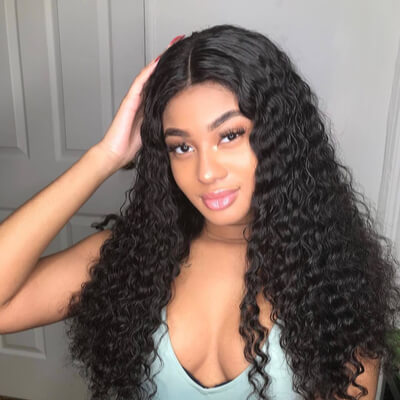 As a black woman with darker complexions, you can never go wrong with black as your hair color. The medium curls of this style offer extra volume and a level of easiness. Curly black hair offers a low luster which allows the hair to appear natural.
Hair Braided In A Row With Curls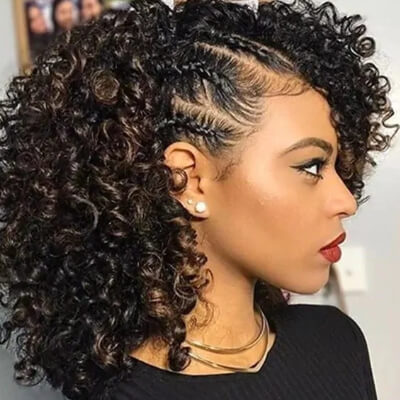 To add a bit of variety braid in a section of hair on one side, continue your regular sew-in as you usually would. There is something inseparable about braids and tight curls.
Top Knot & Messy Curls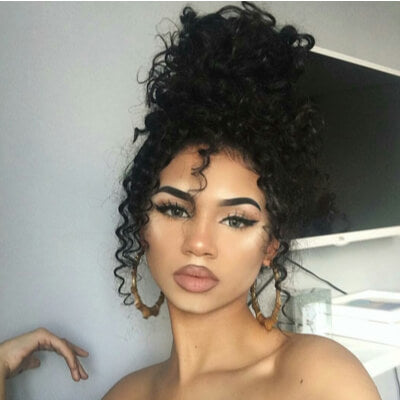 This style can be casual and fun or chic and upscale. Allow the natural curls to cascade down your face, shoulders, and back.
Afro Kinky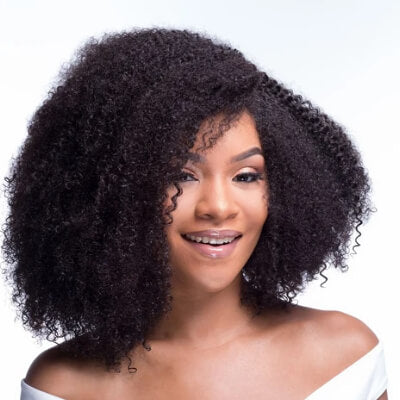 You can never go wrong with a full head of afro kinky texture. Natural hair is here to stay! This texture is one of the most natural-looking textures offered. Want a protective style that looks like your hair? This is it.
Brown Hair Beach Waves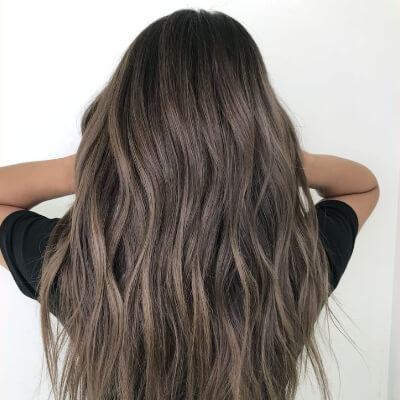 The subtle look and flow of different shades of brown to almost blonde is another perfect black girl hairstyle with weave. Try adding in highlights and lowlights while curling the hair from mid-shaft to the end, creating a wavy, curly, beachy looking sew-in.
Center Parted Weave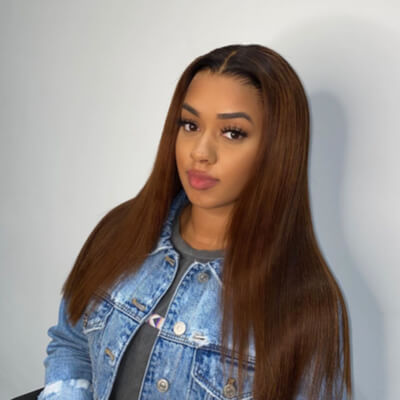 As always, simplicity makes the biggest statement of all. Even without styling, a center-parted weave will keep you ready for any type of occasion, big or small.