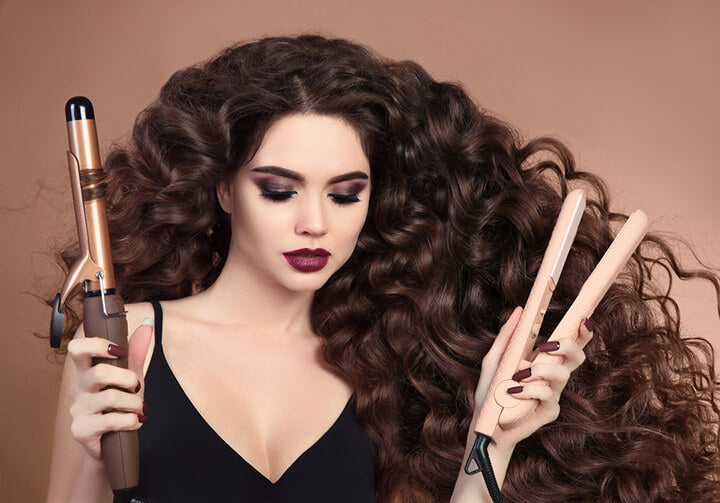 We have got to give it up for Malaysian hair. Seriously, this hair is the best if you want soft, lustrous hair that holds up to styling. Sleek, stylish, sexy...Malaysian hair has definitely got it goin' on. 
Malaysian hair extensions are one of the best types of hair bundles you can buy. Originating from South East Asia, they come from an exotic land that lies smack between the Andaman Sea and Gulf of Thailand. If you are after a luxurious hairstyle, Malaysian hair is a great choice for many.
There are so many different types of hair extensions on the market today. Every kind of extension, whether it's Brazilian hair, Indian hair, Peruvian hair or Malaysian hair, has its own unique features, so it really is up to you what qualities you're seeking in the hair. Not sure where to start? We get it. If you're wondering what type of hair extensions to choose, you should definitely consider learning more about Malaysian Hair. Here are the top ten reasons why it's one of our favorites:
INCREDIBLE LUSTER AND BEAUTY
Malaysian hair is unbelievably soft and silky, thanks to the natural hair type of the Malaysian people. It is a glossy style that catches the light beautifully with a nice sheen and overall healthy appearance. Brand new Malaysian hair has an especially high luster, which is one of its most attractive features. These extensions have an ultra luxe look and feel that many women simply fall in love with.
MALAYSIAN HAIR WON'T CURL WHEN WET
Yup, you read that correctly. Pretty great, right? This type of hair is ethnically straight, so if you prefer a straight look, Malaysian straight hair is a solid choice. Sometimes the hair can become slightly wavy as it dries, but overall it stays straight when wet. That means you won't have to flat iron your hair for as long with damaging heat, which helps keep your virgin hair extensions in better condition for longer. Plus, it saves you precious time heat styling.
SUPER DURABLE, IT LASTS AND LASTS
Malaysian virgin hair extensions go the distance in terms of durability. They can be washed, dried and styled. This type of hair can withstand heat styling well, if not better, than certain other kinds of extensions. Choosing high-quality hair extensions can save prevent heat damage in the long run, so these extensions can save you time and money?
GET YOUR CURL ON
Who doesn't love long, sexy curls? If you love to curl your hair, Malaysian hair is a great choice since it holds a curl really well. Whether you prefer a body wave, spiral curls or any look in between, these extensions will keep your style looking flawless for longer. Malaysian hair is dense and slightly textured, which allows it to hold a curl for a long time. This adaptable hair is super versatile, allowing you to go from straight hair to creating easy ringlets and flowing waves with ease. The best part? You don't need to use product for the curl to hold.
VOLUME AND BOUNCE? YES, PLEASE!
Thanks to Malaysian hair's texture and density, it is perfect for bouncy, voluminous hair. If your suffer from thinning hair, or you simply crave the thick, model-worthy locks you see in fashion magazines, Malaysian hair is the way to go. No longer will you have to tease hair and risk damaging your extensions to get volume at the crown. With this type of hair, you can achieve natural volume with a nice lift at the crown in no time flat. These thick and full extensions have an ultra-feminine look that is truly eye catching and will turn heads for all the right reasons.
A NATURAL MATCH FOR ETHNIC HAIR
Malaysian hair extensions mimics chemically relaxed ethnic hair, with an added boost of shine. You could put your natural hair through damaging chemical processes such as Japanese hair straightening methods (aka thermal reconditioning), but is it worth the risk, expense and hours in the salon chair? Well, you can skip all that with the right extensions. Malaysian hair has a beautiful color and texture with plenty of luster that blends perfectly with leave out. Not to mention, it ranges in color from dark brown to black so it is possible to get the perfect match without the added step of coloring the hair. Malaysian hair is often chosen by African American and mixed-ethnicity clients for these reasons. It's a match made in heaven.
IT REQUIRES LESS WASHING
Hallelujah! Thanks to Malaysian hair's density, it doesn't need to be washed as frequently as other hair types. Who doesn't love to save time? This low maintenance style is perfect for those who are tired of keeping up with a constant washing routine. Imagine getting a few extra days between washes, and think of all the other things you could be doing with all that time you're saving. Malaysian hair is worth the investment if you'd rather spend your free time doing anything other than fussing over your extensions.
COMES IN A VARIETY OF FINISHES
Like most other kinds of extensions, you have the opportunity to choose the type of Malaysian hair style that works best for you. While this type of hair is naturally straight, these extensions can be purchased in various other textures that come steamed, including wavy, deep wave, body wave and curly so you have all the options at your fingertips. The choice is yours!
SILKIER THAN OTHER TYPES OF EXTENSIONS
Lure, silky hair has great beauty, and Malaysian extensions offer exactly that. Compared to Brazilian hair, it is silkier, yet it still has enough natural texture to hold heat styling and curling really well. It's kind of like getting the best of both worlds — shiny, gorgeous hair that doesn't fall flat and won't let you down. This hair won't disappoint if you love that beautiful, silky look.
IT'S RARE, LIKE A DIAMOND
As with gemstones, the scarcer something is, the more desirable it becomes. Malaysian hair is a bit unique because real Malaysian hair is harder to find than other styles like Brazilian, for example. Some vendors' source from China and other countries and label it is at Malaysian hair. When you find a trusted supplier for authentic Malaysian hair, stick with them.
Black Show Hair virgin Malaysian weave can provide a tropical touch to your already extant natural hair, while also adding depth and volume. Shop now!