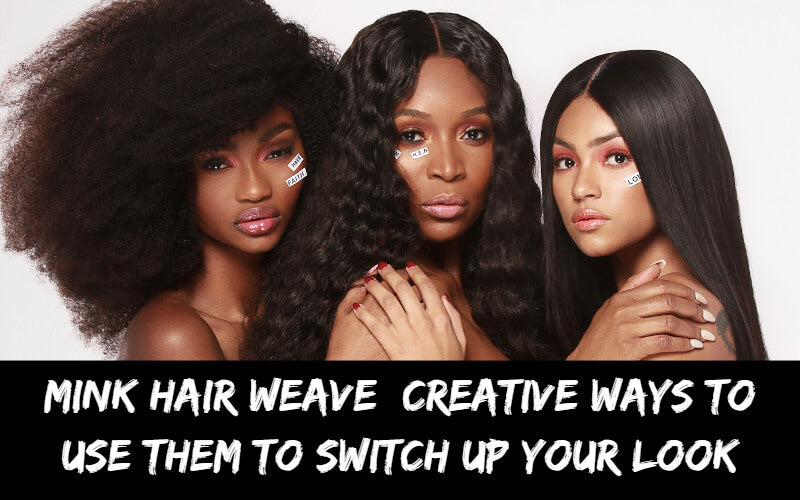 Getting a new weave is always exciting, switching it up will never get old. Inspired by Beyonce's caramelized bouncy curls, or maybe a straight and short bob Taraji P, Henson used to rock.
I am sure these types of thoughts bounce around every time it is time to change up your hair. Well, I have great news and an even greater solution for you! There are many creative ways to switch up your weaves! With great quality hair weaves from Black Show Hair,you'll be sure to love your next look!
With the quality and variety, we offer there is no limit to the hairstyles you can rock.
Try Out A Short Style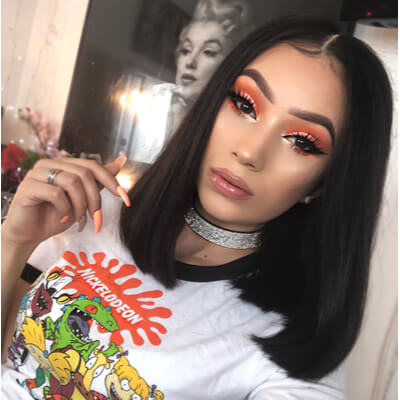 Rocking a short style by cutting it is the quickest and easiest way to switch up your look. If you are rocking longer hair weave and the ends are looking a little tattered try cutting them for a new and fresher look. You should also be sure this is something you want to do. Once the weave is cut there is no turning back.
Try an asymmetrical bob, a regular bob, or even a pixie cut. The options are endless! When cutting the hair make try cutting the hair a bit longer then what you want in case of mishaps. If you have any areas that aren't ideal go back and retry the cut. It is always better to have more hair than not enough hair.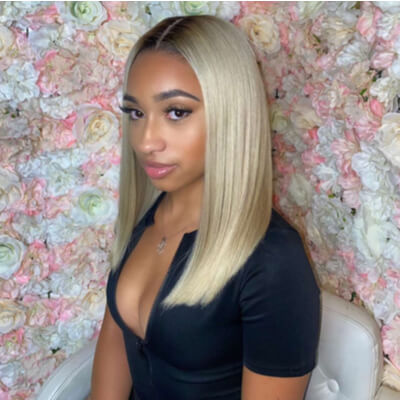 It is always a perfect time to try another color. Lighter or darker is up to your preference, even wild and bold colors are the new trend. The possibilities are endless when dying your hair, full coverage can change drastically or highlight your weave to add dimension.
Dyeing your weave is a safe and easy process that does not damage your natural hair. Using virgin hair will allow the best results, no matter you are going lighter or darker.
Although, coloring your weave is exciting be sure to be careful when using color and bleach. Also, do not leave the developer on your hair too long this will fry the hair!
Make sure you have all the needed utensils, clean, dry, and prepped.
Another option is to allow a professional to dye your weave, it is better to pay a professional vs trying to do it yourself and destroying your extensions.
Here are a few tips:
Use virgin hair weave for your best results

Shampoo and dry your weave before coloring to remove any residue and product

Try measuring and marking where you want your dye to start and end when trying and ombre color

Consider the color you are going for. When going lighter you have to lift the hair (bleach). Darker colors do not need that step

Use gloves so you don't get color on your hair and nails, also open a window before dyeing your hair

Use foil to lay your weave on so there won't be any color on anything

Make sure to get color on every strand and even saturation
Add Curls To The Hair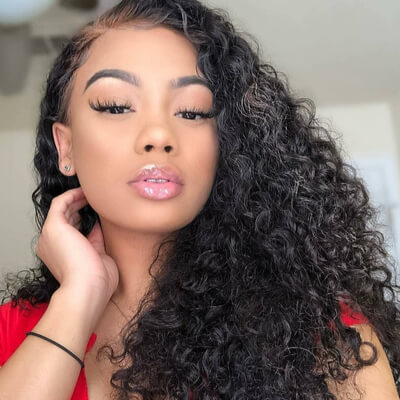 Who doesn't love the effortless beach wave or a full fro of spiral curls, going from straight to curly adds unprecedented volume? There are many methods to achieve the curly or wavy look.
1.Flexi Rods
Flexi Rods are a great alternative to people who do not want to use heat. When using Flexi rods you must first dampen your hair, do not saturate the weave a light mist will suffice. Flexi rods can be used on any length of weave dictating the size of the rod that is needed. Divide your weave into equal sections (8) minimum should be enough. Wrap each section around each Flexi rod bend ends and continue throughout the entire head. Cover with a scarf and allow it to air dry while sleeping.
2.Heat Styling
Heat styling is always a quick and easy way to add curls and waves to your weave. Before starting make sure your brush out all knots and tangles from your hair weave. This ensures optimal smoothness and sheen. Using a 1-inch flat iron, wand, or curling twist downward in a 180 degree like motion. Each one of these heating tools will achieve a different type of curl. Make sure you are using a heat protectant throughout your hair to ensure there is little to no heat damage.
3.Braids
Waves are always in and creating them using heat has always been time-consuming. Thankfully, this is another less time-consuming method that is a fraction of the time and damage. By creating these braids and sleeping, you are sure to wake up with effortless waves. For prep be sure to shampoo and condition the hair. Pat dry the hair carefully pressing out any excess water gently. Comb out all the tangle and spritz sea salt spray or any moisturizer on your hair. Section the hair into about eight sections, the smaller the sections to more curls you will have. Braid each section from root to tip and coat with light oil, anything heavy will cause greasiness and limp hair. Secure every braid using a hair tie! Wrap your hair up with a silk scarf and rest. Happy styling in the morning.
Play With Different Parting
Parting your hair various ways can give you many different looks. ! I know it does seem small but it can make a huge difference in accentuating your facial features and structure. The middle parts can give an airy new look while giving a rounder the same an angular look.
Ponytails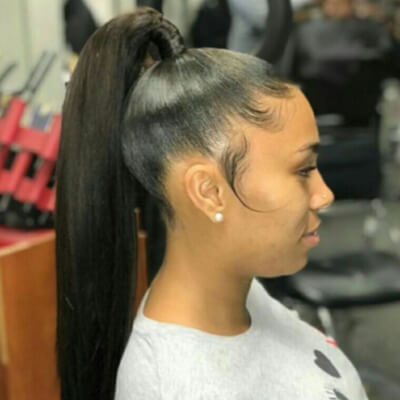 When has a ponytail ever gone wrong? This style suits anyone and any setting when dressed up or down. A sleek, clean, high pony exudes sophistication and sex appeal. Looser ponytails with soft strands framing the face or with a bang bring an easiness yet put-together look we all desire. Add volume, add waves or curls, the options are endless when styling your hair into a ponytail.