So you took the plunge and invested in hair extensions, yay you! You've purchased them, had them cleaned, styled, colored, and feeling like a new woman. After a few days, the style from the salon has become stale and it is time for you to do your hair at home. There has always been a lot of speculation and questions regarding the products that can be used on hair extensions.
Problem is, you don't know what products the salon used on your extensions and if we are being really honest, if the products are budget-friendly.
No worries, you are in the right place. You have questions and we have answers! Here are some budget-friendly hair products for your hair extensions that won't break the bank.
Heat Protectants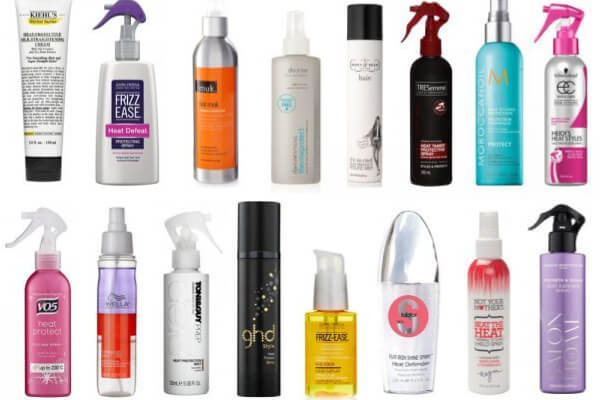 Many women wonder if they should use heat protectants because they don't consider taking care of them as you would with your real hair. However, you definitely should.
Heat protectants are products that reduce heat damage that will occur when heat styling hair. Heat protectants come in different forms including sprays, serums, and creams that you can apply in your hair when dry or damp. There are also heat protectants with additional benefits.
Heat protectors act as a barrier between your hot tool and your extensions, preventing frizz and sealing in moisture. They also smooth out your cuticles, allowing your hair looking smoother and feeling softer.
How Do I Find The Heat Protectant That Works Best For Me
Identify the hair texture/type - many women complain about heat protectants weighing the hair down. However, they are using serums that are used for coarse hair vs a spray heat protectant which is made for fine hair.

Make sure you'll use it! Invest in a heat protectant that has other benefits as well. For example a heat protectant, leave-in conditioner, shine enhancer, and styling agent all in one.
Budget-Friendly Heat Protectants
SheaMoisture Sugarcane Extract & Meadowfoam Seed Silicone FreeStyler Leave-In Treatment - This is a perfect example of a heat protectant that serves many purposes! This heat protectant acts as a leave-in treatment and a heat protectant. The best part of it all it retails for $17!

Silk Elements Strength n' Silk Coconut Heat Protection Spray - I love this product line. It gets the job done, is lightweight, and it smells divine! It retails for $9

Kenra Professional Thermal Styling Spray - This product does double duty as well. It guards your extensions from heat damage and shapes your extensions for a flawless style. You are guaranteed to leave with protected hair with the perfect amount of sheen. Retails for $16
Shampoo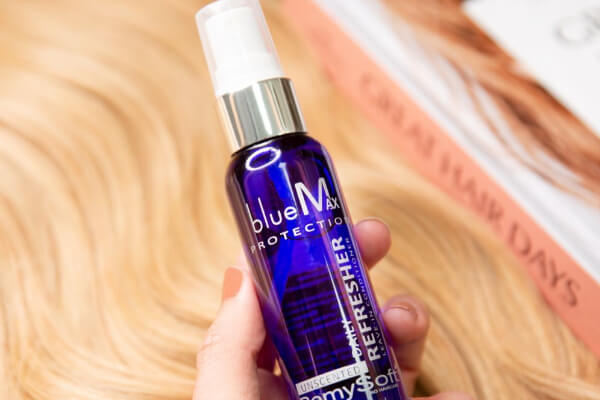 Shampoo's main purpose is removing oil and dirt from the hair's surface. By doing so, shampoo allows the hair to be smooth and silky. However, all shampoos are not made the same. We do suggest that you use shampoos that have no salts, sulfates, and no drying alcohols.
Budget-Friendly Shampoos
Local Ever Pure Moisture Shampoo - This shampoo does not have any of the ingredients listed above, it is also formulated for color-treated hair. Rosemary oil is also a main ingredient that adds moisture and restores sheen and shine. Retails for $12.

Raw Shea Butter Moisture Retention Shampoo - This shampoo restores your hair and extensions alike. It is also color-safe and sulfate-free. This shampoo moisturizes your extensions, which is crucial for the longevity of them. Retails for $12

Liz Earle Botanical Shine Shampoo - Sulfate-free, organic and natural are amongst the many great qualities of this shampoo. This shampoo contains Vitamin E, orange, and apple extracts, the smell is divine. Retails for $16.99
Conditioner
Conditioners are amongst, if not the most important hair product. Using hair conditioner provides many benefits, including - preventing breakage and tangling, as well as creating soft and smooth hair. Conditioning agents smooth the cuticles, providing soft, shiny hair that looks healthy and bouncy.
Budget-Friendly Conditioners
Shea Moisture Raw Shea Butter Moisture Restorative Conditioner - This conditioner is a great option for your hair extensions! Shea Moisture is well known for its natural and certified organic ingredients used in all of their hair care products. This conditioner seals the cuticles while restoring the radiance that leaves your locks full of shine, soft, and smooth. Retails for $12

TRESemme Luxurious Moisture - Their conditioner consists of E and B12 nourishing agents, protecting your hair from external damage while locking moisture into the shaft of your hair with hydration. It also smells divine! Retails for $8. 
Leave-In Conditioner 
RemySoft BlueMax Daily Refresher
This is a leave-in conditioner made specifically for wigs, weaves, and hair extensions. Although it's a 2oz bottle it is small but mighty. This spray gives UV protection to your extensions ( important for colored hair ) while softening the hair. This product is for in-between washes, making your hair look and smell refreshed. Lastly, using leave-in conditioners extends the life span of your extensions by providing moisture and protection. This product retails for $15. 
Wet Brush
Wet brushes swept the market due to their ability for a pain-free experience when detangling the hair. Another benefit of the wet brush is the ability to detangle without ripping the hair out which will lead to split ends, and no one likes the look of split ends. That's why we believe wet brushes are a must-have for your hair extensions.
Wet brushes range in pricing due to the company.
Are These Products Worth It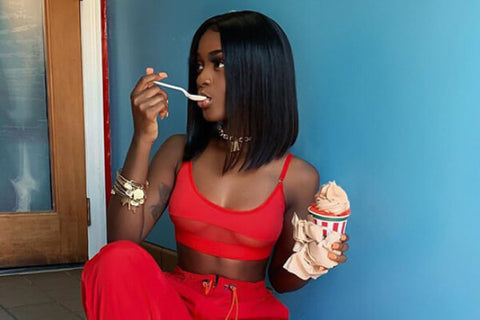 We know with so many products how can you possibly decide? With this list of products, it should be fairly easy to find the right products for you and your hair extensions without breaking the bank.
As they say, consistency creates progress, so make sure you are using the products when necessary and on a continuous schedule.
Remember, by purchasing the correct hair products for your extensions, it will allow for healthier longer-lasting hair extensions. However, you must use them properly and regularly.