Wholesale 25MM 3D Mink Lashes Almelia
New arrivals 25mm 3d real mink lashes with a thinner band and luxurious look. 100% handcrafted to perfection. These 100% mink lashes come unbranded and perfect for re-sale!
SKU: 25MM-E88

Material: 100% Mink Hair

Style: Amelia

Color: Natural Color

Life Span: Reusable (Suggested use 20 - 26 wears)

Technology: 100% Made by Hand, Sex Lash Extension, Comfortable Wear, Natural Looking

Shipping: Fast Shipping by FedEx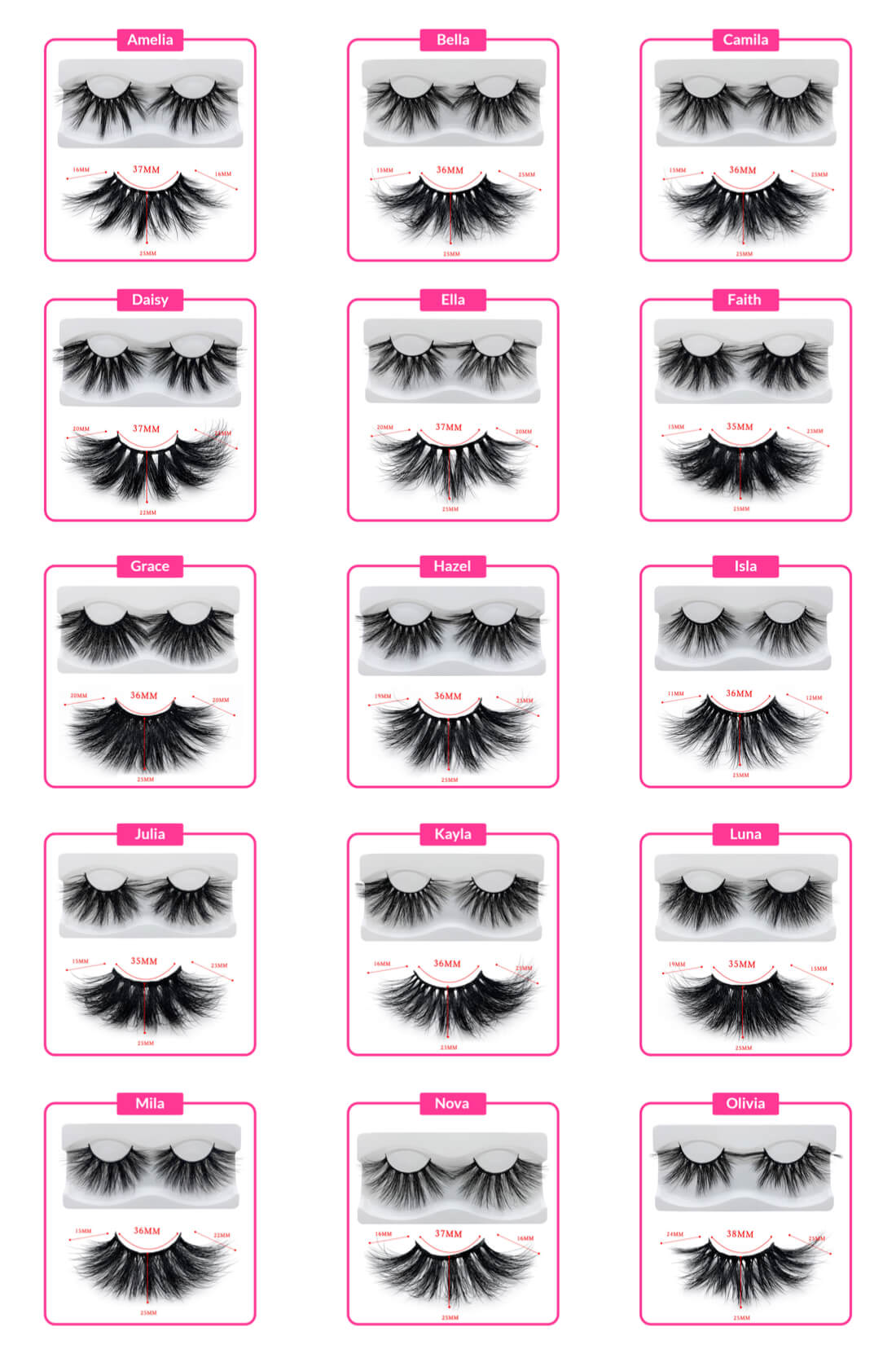 FAQ
Where is your located and shipping from? Do you guys charge the shipping fee?
Black Show Hair is Xuchang, China based hair factory. You guys order will be shipped from our factory directly, DHL or FedEx man will come to our hair factory to collect the hair from every Monday to Saturday morning.
Since our prices are factory prices, we will charge $15 for shipping fee if the order amount less than $399.
Shipping fee will be free charge if the order amount over $399.
What is Process time after order?
You guys order will be processed within 24 hours expect Sunday and holiday.
What is your processing time after pay for order?
Less than 24 hours in business day. Black Show Hair has enough stock for you guys order. Your order will be shipped from our hair directly (Located ae Xuchang, China)
Orders placed on the weekends or holidays will be processed the following open business day.
Your order is very import to us, Please take time to read.
Shipping time:
Take 3-7 business days to US/CANADA. For example, if we ship by FedEx, We will only select INTERNATIONAL PRIORITY, That is fast way to ship.
Take 3-7 business days to Euro
Take 3-7 business days to Africa
Take 3-7 business days to Australian
---